This completely changed my life in a single day. You should know about it. Here's what happened...
Never have I ever experienced change so quickly. What's true for you is what you've experienced yourself.
This is one of only two companies that I know will become "legacy" companies, and perhaps one of only three that I've seen in the last 22 years that knew would end up as a $1B+ company.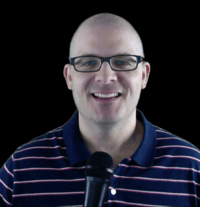 Alan Cosens
615.285.9771
Support@cosensmarketing.com
If you wish to hear my thoughts on the business side of this, listen to this message:
Would you like to try the products or get involved in the business? Click the button below:
Your first purchase is 100% risk free. Common Sense Wellness is so confident that you'll love the product that, if you do not like it for some reason, simply call the company and you get a full refund. Products currently available only in USA, CAN, AUS, NZ.
Here is a replay of the 15-minute opportunity webinar:
More resources to assist your understanding:
You can click here to listen to a replay of a recent call with Eddie Freeman and Richard O'Brian (co-founder), along with more testimonials.
You can click here for the compensation plan training.
Any testimonials give here, or experiences shared, are those of the speaker alone and may represent exceptional, not typical results. The speaker is not a licensed nutritionist or medical doctor. Do not take the speaker's presentation and medical or nutritional advice.